Shoppers might be forgiven for thinking they have something wrong with their eyes but there is method behind the madness for Nisa customer Manjit Dabhi.
Having owned a convenience store in the small parade of shops for several years, he was keen to develop the business and when a unit became available earlier this year, he didn't let the small matter of two shops in between his and the new unit get in the way.
"The unit was operating as an off licence but was quite run down," said Dabhi. "When it became available, I knew that if someone else got in there and developed it, the competition could pose me with some real difficulties and so I stepped in."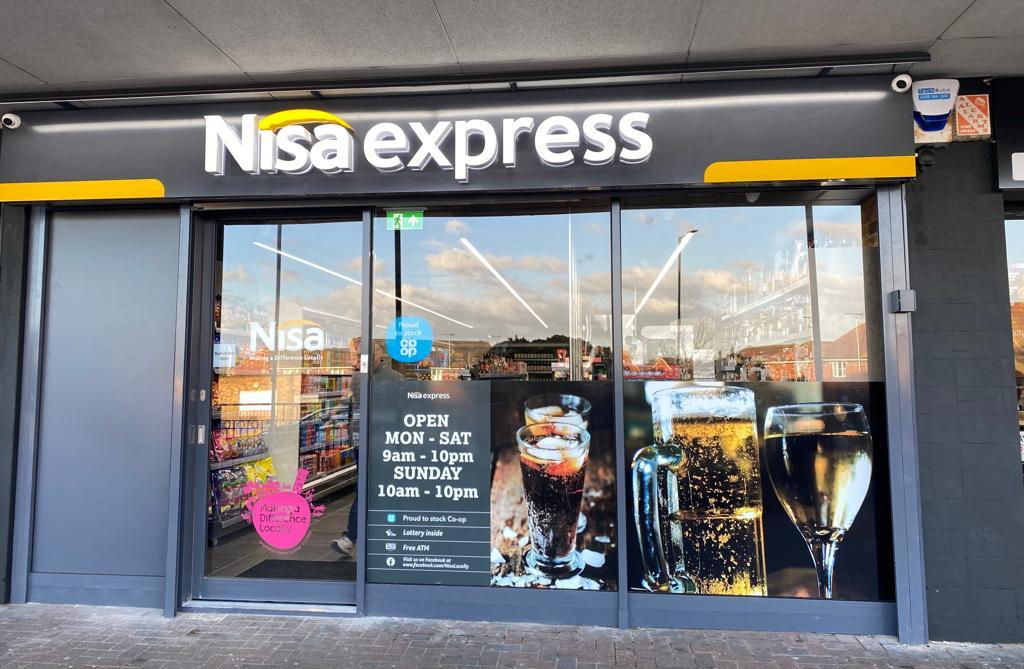 Dabhi then set about developing his existing store as well as the new one into a Nisa Express – one focusing on groceries and the other trading as an off licence.
He said: "It's a little bit inconvenient for shoppers to have to leave one shop and go to the other, but they are just a few metres away from one another and it means we can offer a good range in both shops rather than having to compromise."
The grocery store, which is around 900 sq.ft. and incorporates a Post Office Local counter, was already supplied by Nisa but operated with an independent fascia. The development has seen the existing store take on the Nisa Express fascia and the range has been refined.
Meanwhile the new unit, also around 900 sq.ft. has been fitted out to match with the Nisa Express fascia and a range of licensed as well as soft drinks including 7.5m of chilled alcohol. There is also a cabinet of frozen foods along with a wide choice of snacking.
Manjit, who has a further two stores trading with Nisa, said: "We did not sell alcohol before and so we have made the most of the new store to do this and it is going the right way. The football has helped drive sales and we hope Christmas will too as shoppers get used to how we operate and see the range we have available."