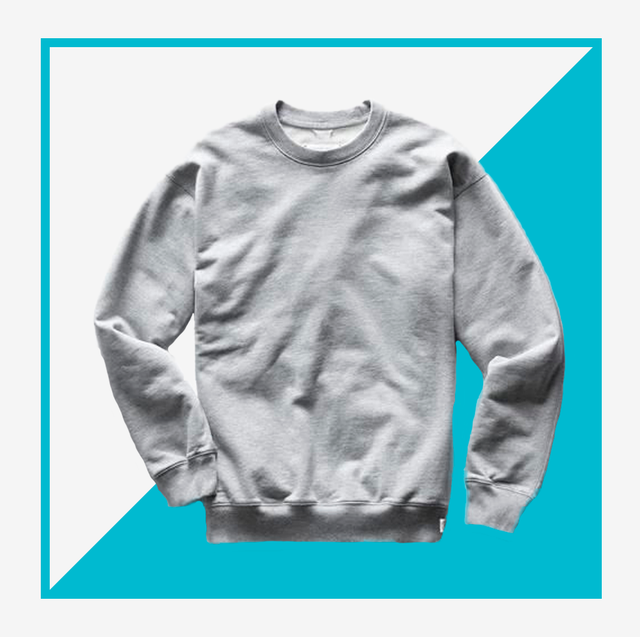 Assorted retailers
If one thing is for sure when it comes to men and style, it's that the majority of us don't want to spend hours scouring the internet for the perfect pieces. We are quick, decisive, and no-fuss shoppers. We know what we want: great value clothing that doesn't skip on quality, and when we find it, we keep coming back for more. That's right, we're loyal to men's clothing brands and retailers who deliver the goods. You scratch our backs by giving us the perfect t-shirt, and we scratch yours by stocking up.
Luckily, we've rounded up the top 20 brands in the world for comfortable wardrobe basics that every guy should be familiar with. While these brands each offer signature pieces, they all possess the core styles that should anchor every modern man's closet. They range from affordable household names such as Levi's, Nike, and J.Crew, to newer and more niche designers such as Fear of God and Todd Snyder, which both offer more stylized products at a designer price point.
It's vital for every guy to find his top men's clothes brands to make shopping easier. So for guys whose wardrobes need a refresh or for those who simply need a good jumping off point, we break down the best men's clothing clothing brands you need to know.
Advertisement – Continue Reading Below
Mack Weldon
When it comes to modern basics, it doesn't get much more streamlined than Mack Weldon. They specialize in providing high-quality staples derived from their custom fabrics that enhance quality and comfort. If wondering where to start, we suggest thinking of them as your go-to for every layering piece you could ever need: textural waffle henleys, supremely soft underwear that won't stretch out with each wash, and undershirts that always fit just right.
Lululemon
Lululemon has managed to achieve a cult-like status in the past 10 years. What once started out as sleek yoga wear has now evolved into a full-on lifestyle brand that specializes in clothing you can wear to the gym or mix into your everyday wardrobe. It's elevated basics that can take you just about anywhere and keep you looking sharp. From their stretch down jacket, to their popular ABC pants, and even their new face masks, this top clothing brand will completely dominate your wardrobe.
Everlane
If ethical fashion is your thing, look no further. Everlane practices what they call Radical Transparency, being fully up-front with the public about their operations, practices, and ethics. This results in tight-knit partnerships with some of the world's top factories to ensure that the environment for workers and their wages meet the brand's humanistic requirements. As for their men's clothing, Everlane doesn't follow trends. Instead, they seek to create eco-conscious, classic clothes that will cycle through your ever-evolving wardrobe for years to come. Think fresh jeans and minimal organic cotton tees priced so well, you won't have any other option than to stock up on multiple pairs and colorways.
Bonobos
Bonobos' founders decided to start this top men's clothing brand when they couldn't find a pair of pants that fit the way they wanted them to, and set out to create a line of wardrobe essential for all men's body types. While this is no easy task, the brand understands what it takes and has capitalized on creating clothing that is accessible with timeless style that appeals to the modern man. Their clothing selection doesn't just come in the standard small, medium, and large sizes—in fact their pants are offered in over 18 different waist sizes and five different leg fits, while shirting is available in 6 different sizes with three different options for both shirt length and body fit.
Rhone
What separates Rhone from the rest of the pack of athletic brands is their commitment to every aspect of life. While some competitors just solely focus only on work attire, loungewear, or activewear, Rhone prides themselves on supplying customers with all three. Compression tights come in streamlined styles for the gym, lounge shorts double as gym shorts, and their vests are so sleek, you can wear them on your morning run or over a button-down shirt to go into the office or to hop on a Zoom call.
Buck Mason
Founded upon the principle of only creating the essential pieces that every man needs, Buck Mason is a one-stop shop for the gentleman who wants to look put-together but not pretentious. Their expertise lies in paying attention to the details: crafting garments that take into account fabric, fit, and function. As a result, this men's clothing brand's pieces are deceptively simple in appearance, like their deconstructed felted blazers  and distressed work shirts, which allow the high-quality pieces to speak for themselves.
Uniqlo
If you don't live in a huge city, then you may have yet to discover the magic of Uniqlo, a Japanese retailer with some of the best quality men's clothing in the world for its price points. Their easy to navigate website is filled with some of the most affordable, stylish, and tech-savvy items out there. The real question is where does one start? For workouts, check out their Airism line that adapts to your body temperature by wicking moisture or releasing heat as needed. For those who like more fashion forward shapes, the retailer always has a string of cool collaborations happening, especially their seasonal Uniqlo U collection by former Hermès designer, Christopher Lemaire. If you're stocking up on basics like underwear, socks, and T-shirts, head to Uniqlo.
Fear Of God
For those who are unfamiliar with Fear of God, consider this as an insider's tip of a men's clothing brand that will be dominating fashion in 2021. Jerry Lorenzo is the mastermind behind the men's cult-favorite designer brand that is now setting the stage to redefine American sportswear for a new generation. Part of what makes Lorenzo so smart is his accessibility by providing clothing at all price points. His Essentials collection, available at Pac Sun, sets the foundations for his design philosophy, offering generously cut T-shirts and perfectly proportioned sweats that look just as cool on any girl and they do the guys. While Lorenzo has also done successful collaborations with other men's brands like Zenga and Barton Perreira, the most desirable pieces can be found from Fear of God's main collection.
Taylor Stitch
At their core, Taylor Stitch represents a man's man. Their clothing has a thoughtful ruggedness to it—think thick flannels that will keep you warm and durable denim that'll wear in perfectly to your body over time. Overall, it's all about their dedication to crafting quality men's clothing with sustainability in mind, delivering just what guys want in their wardrobe, without harming the environment that the active man cherishes.
Todd Snyder
If you want to invest in designer men's clothing that you can wear for years to come, it doesn't get much better or more fun than Todd Snyder. The brand takes timeless silhouettes and modernizes them with fashion-forward tweaks and cool color combinations. These clothes are both thoughtful and playful, and showcase the best of what designer pieces can offer: rich textures, impeccable fabrics, and precise cuts that once you try it on, show you how a single garment can elevate an entire wardrobe. With a range of price points and cool collaborations with brands like Champion, Timex, and LL Bean make it easy for almost anyone to find something they love.
Champion
Champion is a clothing brand that's become a household name for their sweats and active gear. Their iconic hoodies and classic layering pieces are what work-from-home and work out wardrobes are made of.
J.Crew
While J.Crew has a preppy connotation, one would be remiss to write them off as just that. In the past 5 years, they have managed to strike an impressive balance that blends modern casual shapes with a polished ruggedness that provides men with some of the best staple pieces in the game. From the perfect button-up shirt styles (make sure to clock their styling game, too) to some seriously good takes on modern suiting, the mass-retailer is chock full of impressive clothes that won't break the bank.
Outdoor Voices
The allure of Outdoor Voices is just as much about the brand's ethos as it is the actual clothes. With the mission to get people moving, their pieces are built to be lived in. What that equates to is clothing that moves with you, not restricts you, like super soft knit jersey tops, every style of T-shirt imaginable, and an impressive array of shorts in various lengths to ensure there is something for everyone.
Patagonia
Initially made for those who love the outdoors, Patagonia has reached a cult-like status across the country in recent years. While they're known for their insulated jackets and puffer coats, their Fundamentals collection holds all the basics to anchor a stylish and functional wardrobe that still showcases the brand's meticulous attention to detail. Jeans come in a range of sleek solids available in short, long, and regular styles, while sweaters are rendered in innovative recycled fabrics that allow the customer to feel proud after purchasing.
Under Armour
Known for their top-quality workout gear, UA is one of the best men's clothing brands for guys in need of the perfect gym short or the best half-zip to get you through winter. Plus, they happen to make one of the best workout face masks for all your outdoor workouts.
Sunspel
Known for their luxurious t-shirts, underwear, and knitwear, Sunspel has been honing their craft since the late 19th century. Today, their line consists of a full wardrobe that feels handsomely British. Their sleek overcoats and streamlined trousers draw upon the house's classically minimalist mindset that allows you to pair them with anything in your closet. Though it comes with a heftier price tag, these pieces are worth the investment for their high-quality material and construction. Fun Fact: Daniel Craig rocketed their polo shirt to fame in his role as James Bond in the film Casino Royale.
Paskho
From the creative mind who overhauled Gap in the mid-2000's, designer Patrick Robinson carves out his innovative brand of minimal sportswear that emphasizes the casual without sacrificing cool factor. If you're wondering what are good clothing websites for guys, this should be at the top of your list. Long-sleeved shirts come with zippered shoulder pockets and polo shirts are deconstructed to make them as light as air. Plus, Pashko uses eco-friendly moisture-wicking fabrics for men who live an active lifestyle.
Reigning Champ
reigningchamp.com
$125.00
If you're on the hunt for the perfect sweats, Reigning Champ is one of the best men's clothing brands to check out. They've managed to master the art of the understated, creating pieces that have the right amount of ease, comfort, and style to them, without the flash of branding and logos. Wear their super-soft sweatpants with a blazer on top for your next zoom call or pair one of their super-soft T-shirts  with anything in your closet.
Levi's
It's difficult to not instantly think of Levi's when looking for jeans—the OG brand did invent the category after all. When looking for anything denim, Levi's is a one-stop shop, offering denim shirts, jackets, and jeans in every style and size imaginable. What some don't know though is that beyond denim, the American heritage brand also offers a handsome array of basics from vintage-looking t-shirts to perfectly faded sweatshirts. Pro-Tip: Their website almost always has a sale happening, too.
Nike
When it comes to popular clothing brands for 2021, we can't think of a more fitting option than Nike. Their supremely comfortable activewear always tops the chart as one of the coolest men's clothing brands, but their athleisure offerings have become even more important for men during quarantine life. From their signature shoes, iconic logoed sweats, and everything you could ever need to look good at the gym, it doesn't get much better than this mega-brand.
This content is created and maintained by a third party, and imported onto this page to help users provide their email addresses. You may be able to find more information about this and similar content at piano.io
Advertisement – Continue Reading Below